Digital Free Market Road Show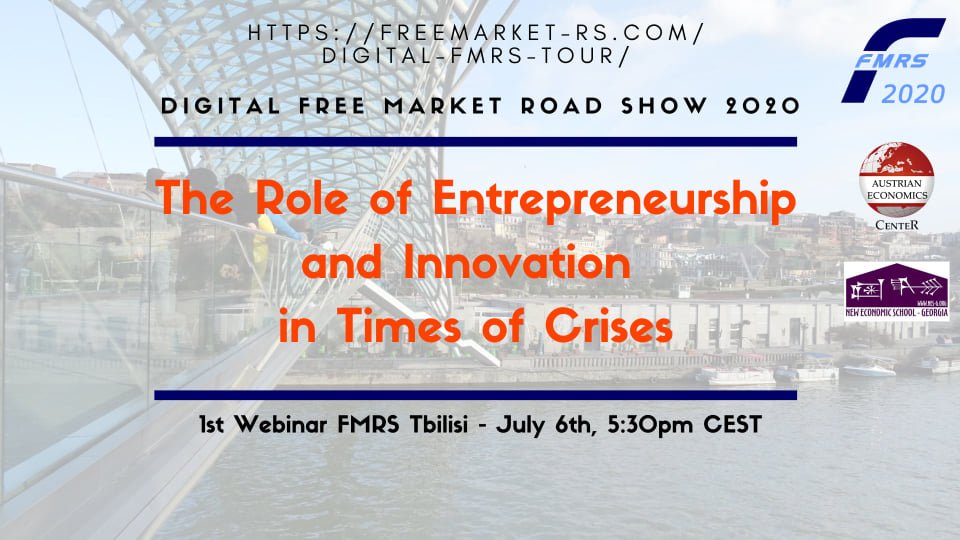 On Monday, July 6th, the Free Market Road Show will host the 1st webinar together with the New Economic School – Georgia in Tbilisi and Sulkhan-Saba Orbeliani University.
It will start at 07:30pm,The Webinar will be in English.
The Role of Entrepreneurship and Innovation in Times of Crises.
SPEAKERS:
Moderator: Gia Jandieri is the Vice-president of New Economic School – Georgia, a free market think-tank, and lectures at the Georgian-American University in Tbilisi.